Need a San Diego Party Bus for Your Bachelorette Party?
We'll Set You Up With the Best One.
We have the best deals on party buses and limos in San Diego
Our large fleet selection can handle any of your San Diego bachelorette party needs
We tailor our services to any bachelorette party event imaginable
San Diego Party Ride is your go-to resource for party bus and limousine services in the San Diego metro and beyond. To book a ride, contact us today at (619) 354-1420 or fill out the form.
Call (619) 354-1420 or Use the Form to get Started Now.
We Have the Best San Diego Party Bus and Limo Deals for Bachelorette Parties!
Call (619) 354-1420 Now!
San Diego Party Ride Bachelorette Party
Our San Diego bachelorette party bus rentals are the perfect transportation solution to bars, nightclubs, wine tours, or any events.
Arrive at your destination comfortably. Our party buses are examined and cleaned thoroughly before we pick you up.
We can accommodate both large and small groups. Parties of 10 to 100 are welcome.
Party Bus for San Diego Bachelorette Party Events
Have a friend who's going to be married soon and you want to throw her a bachelorette party she'll never forget? Then you're at the right place! San Diego Party Ride is the perfect way to party for the bride-to-be if you are looking for a flexible ride, then we've got you covered. All you need to do is relax and enjoy your time with your friends and the bride.
Your friend will be so excited when she knows you've booked an awesome party bus or limousine that's guaranteed to spice up her last shot at living the unmarried life. Party bus and limousines with San Diego Party Bus is the perfect idea for such an occasion. Your friends will definitely be in for a night that they will always remember. Just picture the fun you will have while being driven around town to go dancing, bar hopping, and dining at your favorite restaurants.
Since it is a once in a lifetime event, San Diego Party Bus ensures that you will be driven in the luxurious comfort and style that you and your gals deserve. We will give you the chance to ride like celebrities on the bride's special day.
Riding a limo is optimal for a bachelorette party because your group never have to worry about transferring from vehicle to vehicle as you celebrate this occasion. One of the many courteous chauffeurs will be available to the bride all day, taking her to her favorite salon or any other fun site while she awaits the others. To ensure that the bride will have nothing but a memorable and relaxing day, our party bus our limousine driver will be there to take her to wherever she desires.
Of course, a bachelorette party wouldn't be complete without those fine tasting spirits. The only downside to it is the spills that occur as you cruise through town. Well, good news. Our party buses and limousines solve all that. We have made it in such a way that you and your friends will be seated perfectly without concerning yourselves about any and every bumps and potholes. We encourage you to drink up and keep the champagne flowing by providing you with a professional and non-drinking driver.
Our party buses and limos will provide you with a high level of security to ensure you and your friends that safety will never be a problem during your exciting trip. For a never ending party on the go, we make sure that our party buses or limousines are fully gassed to avoid any buzz kill during unnecessary stops.
We know that this might be the last day for the bride to go wild. That is why we encourage you to be at your most outgoing self and be adventurous on this day. Your bachelorette party should have no limit. If you wish to travel off-road, then we will be there with you every step of the way. Well, as long as you agree to get the bride back in time for her wedding. Our party bus and limos will be available to you for as long as you want.
Give us a shot for a memorable bachelorette party that will exceed all your expectations. Pick out your choice of vehicle and give us a call for a free quote today!
Be sure to check out these other valuable San Diego wedding resources for your big day:
Why Choose San Diego Party Ride?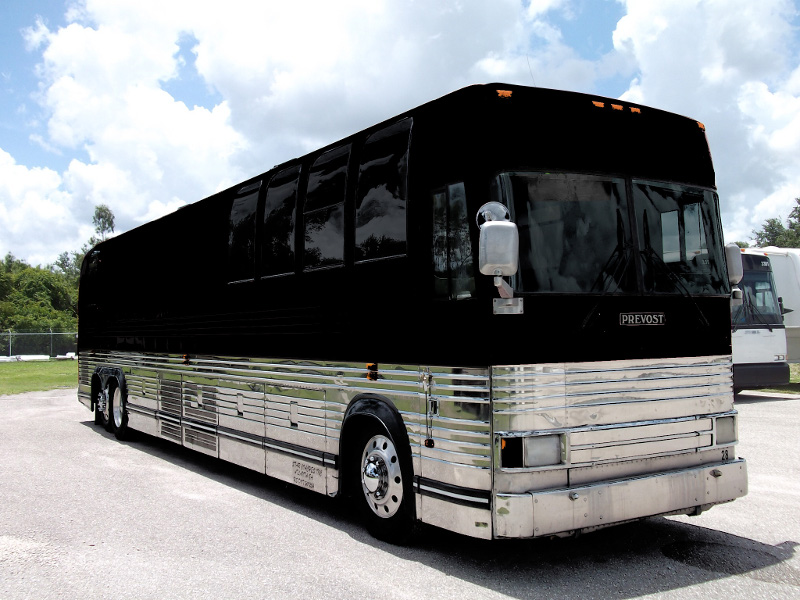 Complete Party Solution
We provide everything you need to make your party a memorable one. All you have to do is bring your friends.
Any Event Imaginable
We have a variety of party buses and limos in our fleet. Our team can help tailor the perfect party bus and extras to meet your needs–big or small.
Always Arrive Home Safe
All drivers are licensed and insured. We'll get you home safe and sound from your night on the town.