Need a San Diego Party Bus for Your Bachelor Party?
We'll Set You Up With the Best One.
We have the best deals on party buses and limos in San Diego
Our large fleet selection can handle any of your San Diego bachelor party needs
We tailor our services to any bachelor party event imaginable
San Diego Party Ride is your go-to resource for party bus and limousine services in the San Diego metro and beyond. To book a ride, contact us today at (619) 354-1420 or fill out the form.
Call (619) 354-1420 or Use the Form to get Started Now.
We Have the Best San Diego Party Bus and Limo Deals for Bachelor Parties!
Call (619) 354-1420 Now!
San Diego Party Ride Bachelor Party
Our San Diego bachelor party bus rentals are perfect for nightclubs and bar hopping.
Limos and buses are inspected and cleaned thoroughly before arrival.
San Diego Party Ride has the largest selection of limousines and party buses in San Diego. Groups of 10 to 100 can easily be accommodated!
Party Bus for San Diego Bachelor Party Events
Bachelor parties are made more special with a San Diego Party Bus or limo. If you are looking for a flexible ride that will take you and the groom to your favorite spots, then we've got you covered. All you need to do is relax and make the most of your time with your friends and the soon to be married.
Do you have a friend that is getting married and you wish to throw him the ultimate bachelor party? Just imagine how happy and excited he will be when he sees you coming out a San Diego party bus or limo for a night he will never forget.
Party bus and limousine with San Diego Party Ride fits this description perfectly. Your friends will definitely be in for a night of unrivaled fun in party bus or a limo being driven around all night to any destination of your choosing. Bar hopping, strip clubs, cigar lounges, casinos, you name it!
The bachelor party is probably the last chance your friend has to get everything out of his system. Since it is a special occasion, San Diego Party Bus will ensure that you, the other guests and, especially, the groom, will drive in luxury and style. We will give you the chance to ride like celebrities on the groom's special day without worrying about transferring from vehicle to vehicle or looking for parking spaces.
Riding a limo is optimal for a bachelor party because your group will look and feel like the rock stars you were meant to be. Driving around town, everyone will be envious and wonder who these celebrities are visiting town.
The driver will be available to the groom all day, taking him to his favorite golf club or any other fun site while he awaits the others. Just plan the activities for the day and the driver will be there to take him to all the stops. This is to ensure that you have a smooth and classy ride throughout the day.
We all know that a bachelor party isn't complete without some alcohol. The only downside to it is the spills that occur as you cruise through town. Well, good news. Our party buses and limousines will have none of that. Our customized interiors guarantee that you and your friends will be seated perfectly above the ground in a vehicle fortress. Any and every bumps and pothole wouldn't affect your fun while you drink. We encourage you to drink to your heart's delight as you cruise around town with a professional, non-drinking chauffeur.
Our party buses and limo will provide you with a high level of security, ensuring that you will hold your bachelor party without any safety concerns.
Stopping to get gas while partying might kill the buzz. Well, guess what. You'll never have to take a pause because here at San Diego Party Ride, we ensure that the limo or party bus is fully tanked before starting the day, thus giving you a smooth and fun filled trip.
We acknowledge and encourage that you become adventurous on this day. Your bachelor party should have no limit. If you wish to travel off-road, then we will be there with you every step of the way. Well, as long as you agree to get the groom back in time for his wedding. Our party bus and limo will be available to you for as long as you will ever want.
Give us a shot and we guarantee to meet or even exceed your expectations. Pick out your choice of vehicle and give us a call for a free quote today!
Be sure to check out these other valuable San Diego wedding resources for your big day:
Why Choose San Diego Party Ride?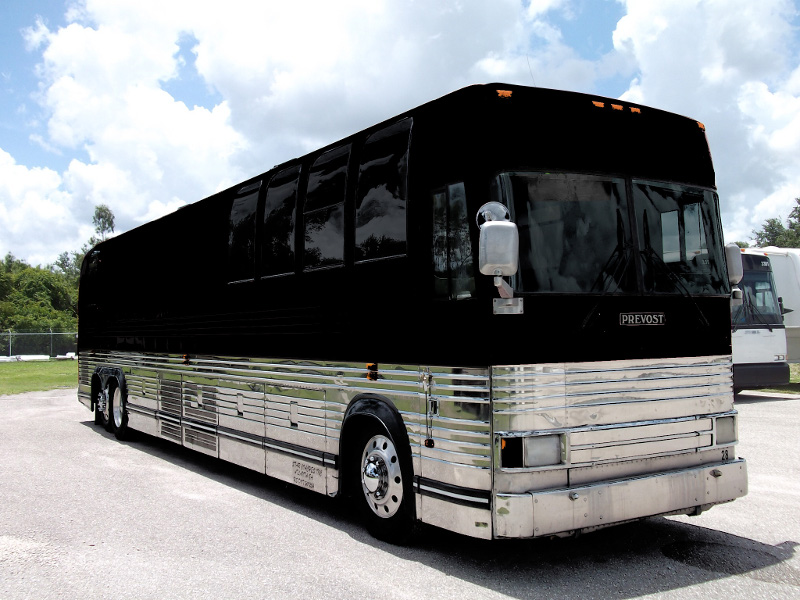 Complete Party Solution
We provide everything you need to make your party a memorable one. All you have to do is bring your friends.
Any Event Imaginable
We have a variety of party buses and limos in our fleet. Our team can help tailor the perfect party bus and extras to meet your needs–big or small.
Always Arrive Home Safe
All drivers are licensed and insured. We'll get you home safe and sound from your night on the town.