Need a San Diego Party Bus for Your Brewery Tour?
We'll Set You Up With the Best One.
We have the best deals on party buses and limos in San Diego
Our large fleet selection can handle any of your San Diego brewery tour needs
We tailor our services to any brewery tour adventure imaginable
San Diego Party Ride is your go-to resource for party bus and limousine services in the San Diego metro and beyond. To book a ride, contact us today at (619) 354-1420 or fill out the form.
Call (619) 354-1420 or Use the Form to get Started Now.
We Have the Best San Diego Party Bus and Limo Deals for Brewery Tours!
Call (619) 354-1420 Now!
San Diego Party Ride Brewery Tour
Stunning brewery tour party celebrations around San Diego.
Perfect for guys and ladies' brewery tour parties and wine tastings.
Safety is our number one priority. Let us handle the driving, so your group can enjoy the night!
San Diego Party Bus Brewery Tours Now Available
Staying in San Diego, crafts beers and classic brews are abundant in this city filled with many enthusiast and passionate brewers. So if you're having a craving for the tasty IPAs or lagers, San Diego is where you ought to be. That is why we here at San Diego Party Ride regularly do brewery tours to a number of craft breweries for the sake of beer and our love for it. Though our brewery tours are pre-planned, you are free to organize your own tour and it will be our pleasure to take you to those amazing spots.
Feel free to pick and choose below from some of the few top recommended breweries in San Diego
Having won the Champion Brewery at the San Diego International Beer Festivals for a couple of years now, AleSmith has reached legendary status with their excellent and perfectly balanced brews. From IPAs to their Anvil ESB, AleSmith is clearly a San Diego's pride when it comes to creating craft beers.
If you're the type who's into world class beer based on rankings, then you would definitely want to try out Alpine Beer Company. Rated as the sixth best brewery by RateBeer in 2015, their world class Keene Idea Double IPA is also listed as one of the 120 best beers in the world by BeerAdvocate.
The saying that age is always the best indicator for experience is not always true. Opening its doors in 2012, Societe Brewing Company is just as prominent as the ones mentioned above. As winner of the 2014 and 2016 West Coaster's Best Brewery award, Societe Brewing Company makes the best IPAs in town with The Pupil earning the reputation of one of the best beers in the world as rated by BeerAdvocates.
With a rooftop deck overlooking Pacific Beach, Amplified Ale Works is the best spot to enjoy craft beers while listening to good music. Filled with music memorabilia from different genres and generations, this brewery is best known for its beers such as the Electrocution IPA, Pig Nose Pale Ale, and the Trois Cabrones. With musically inspired names of cold and unique brews, Amplified Ale Works also cooks the best kebabs in town making it even harder to leave the place and move back to reality.
With all the top rated breweries in San Diego, it would be impossible to name them all in this list. Though we feel it's a good point to start, let us know if you have other breweries in mind that you wish to tour and we'll be more than happy to drive you there.
San Diego Party Ride only hires licensed and insured drivers. We pride ourselves in providing the general public with only the newest and greatest luxury vehicles in the San Diego metro. Our fleet consists of constantly maintained party buses, limousines, charter buses, mini-buses, and coach buses. Give us a call today and have the amazing San Diego Party Ride Brewery Tour experience!
Why Choose San Diego Party Ride?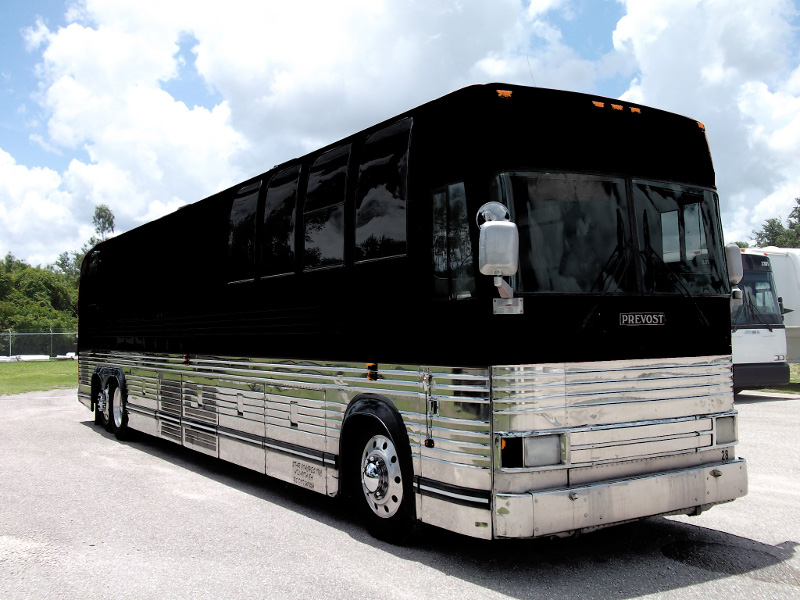 Complete Party Solution
We provide everything you need to make your party a memorable one. All you have to do is bring your friends.
Any Event Imaginable
We have a variety of party buses and limos in our fleet. Our team can help tailor the perfect party bus and extras to meet your needs–big or small.
Always Arrive Home Safe
All drivers are licensed and insured. We'll get you home safe and sound from your night on the town.