Need a San Diego Party Bus for Your Special Dinner Out Celebration?
We'll Set You Up With the Best One.
We have the best deals on party buses and limos in San Diego
Our large fleet selection can handle any of your San Diego special dinners out party needs
We tailor our services to any dinners out occasion imaginable
San Diego Party Ride is your go-to resource for party bus and limousine services in the San Diego metro and beyond. To book a ride, contact us today at (619) 354-1420 or fill out the form.
Call (619) 354-1420 or Use the Form to get Started Now.
We Have the Best San Diego Party Bus and Limo Deals for Special Dinners Out!
Call (619) 354-1420 Now!
San Diego Party Ride Special Dinners Out
Stunning dinner out party celebrations around San Diego.
Perfect for special dinners out.
Safety is our number one priority. Let us handle the driving, so your group can enjoy the night!
San Diego Special Dinners Out
All year round special dinners are part of our lives and yet we don't go the extra mile to celebrate them like a true occasion deserves. If you are looking to change all that, then hiring a San Diego party bus or limousine is the first and best way to improve the experience.
Each of your special dinners such as corporate dinners, family dinners, Thanksgiving and so much more are special occasions that you can spend with friends and family and make new memories. Coming to your office or any corporate dinner in a San Diego Party Ride party bus or limo will set the tone for all following occasions. Everyone will think of you in a better light than before.
Family dinners and thanksgiving can also use extra spark once in a while. You can rent our party bus and decide to eat in there with your family. Our party buses come with several features and amenities such as excellent sound systems, mood reflecting lights and many others that will give you and your family a new and pleasurable dining experience. Our fleet of limos and party buses have unlimited customizable options.
Boarding the San Diego Party Ride party bus or limo means that the party has already begun. No need to wait or get bored while dinner is still being prepared. Our fully stocked bar will be waiting for you upon entry to keep you refreshed and relaxed all the time. When it comes to special dinners, then San Diego Party Ride is the best special dinner limo and party bus rental in San Diego.
Our goal is not only to provide you with the best transportation but to also make those special dinners the way you want them to be. The special moment can last for as long as you want it to. From the moment you step into our party bus or limo until the moment your evening ends, we will be with you every step of the way to make your special dinner truly unforgettable. This will mark the first of many more enjoyable evenings with your family and friends.
Our team of experts are always working to ensure your comfort. Our chauffeurs are fully licensed and our fleets, regularly maintained and cleaned, meet up with the required safety standards. We do everything possible to keep our vehicles in the best possible condition. When the vehicle comes to pick you up, it will look exactly the way you saw it online and ordered it.
The drivers know the traffic in San Diego area, thus they know how to take you to and from your destination smoothly and safely. No more worrying about the traffic or looking for parking spaces. We'll take of all your transportation needs so all you need to do is prepare for a memorable evening and have a blast.
Hiring San Diego Party Ride's party bus or limo for your special dinners is probably the best choice you'll ever make and you will never be disappointed afterward. Call San Diego Party Ride now and book your awesome party bus or limo.
Why Choose San Diego Party Ride?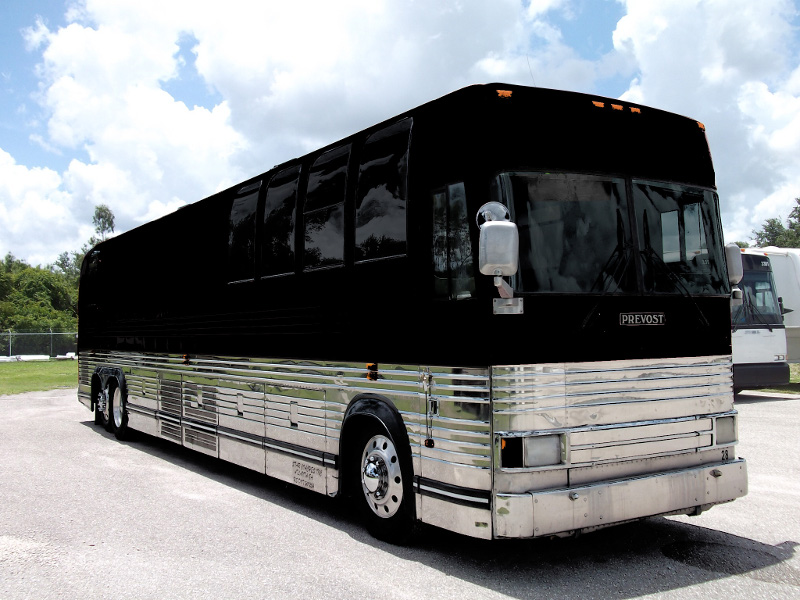 Complete Party Solution
We provide everything you need to make your party a memorable one. All you have to do is bring your friends.
Any Event Imaginable
We have a variety of party buses and limos in our fleet. Our team can help tailor the perfect party bus and extras to meet your needs–big or small.
Always Arrive Home Safe
All drivers are licensed and insured. We'll get you home safe and sound from your night on the town.