Need a San Diego Party Bus for Your Theater Events?
We'll Set You Up With the Best One.
We have the best deals on party buses and limos in San Diego
Our large fleet selection can handle any of your San Diego theater event needs
We tailor our services to any theater trips imaginable
San Diego Party Ride is your go-to resource for party bus and limousine services in the San Diego metro and beyond. To book a ride, contact us today at (619) 354-1420 or fill out the form.
Call (619) 354-1420 or Use the Form to get Started Now.
We Have the Best San Diego Party Bus and Limo Deals for Theater Trips!
Call (619) 354-1420 Now!
Get a San Diego Party Bus for the Movies!
Stunning theater party celebrations around San Diego.
Perfect for trips to the movies.
Safety is our number one priority. Let us handle the driving, so your group can enjoy the night!
San Diego Party Ride Theater Trips
A night out at the movies or theater is made more special when you ride in our stylish San Diego Party Ride party bus or limousine. With our limo or other exotic cars, you are sure to make a dramatic entrance leaving everyone stunned. Allow us to take you and your friends to the theater or cinema while relaxing and talking about the upcoming show.
Our well trained and friendly chauffeurs will ensure that you will be comfortable and happy all the way to the theater. We will pick you up from anywhere you need and will drop you off at the theater or the cinema. Rest assured you'll arrive there on time while being refreshed all the way with our fully stocked bars. This way, you'll be enjoying the show even more as you build the excitement on the road.
The personally controlled hi-fi system in San Diego Party Ride limo means you can listen to your favorite tracks as you make your way to the movies or theater. Sing happily and sing your heart out without feeling embarrassed! You can close the privacy window to make the event more intimate with your closest friends.
If you wish to combine a night at the movies or theater with an evening meal, then the transportation wouldn't be a problem. We would gladly and easily arrange all the pickups. Our limo will even wait for you at the end of the show to take you home, hotel or even to a bar or a club. Just give us the details of where you want to go and we'll take care of everything else.
At San Diego Party Ride, our mission is to always provide you with the best limo and exotic car ride in San Diego. Our vehicles are regularly cleaned and maintained to ensure that you are comfortable while riding with them. Our drivers are experienced and will ensure that your drive to the theater or the cinema is as smooth as possible.
If the event you wish to attend is a concert, then we know how you can travel like a rock star. The San Diego Party Ride buses are big, comfortable, fun, and totally tour-bus-like. Party bus is used to carry celebrities to concert events, and you can travel in style and comfort like them.
All you need to do is sit back, sip your favorite drink and crank up the sound system. Petty problems like parking spaces will no longer upset you during the evening. We'll drop you off at the venue and pick you up after so you can enjoy the movie or play without any hassles.
San Diego Party Ride party buses and limousines guarantee a reliable, safe, comfortable, and punctual transportation to and from an event. Get in touch with us today and book a limo or a party bus to the theater, the cinema or to a concert.
Why Choose San Diego Party Ride?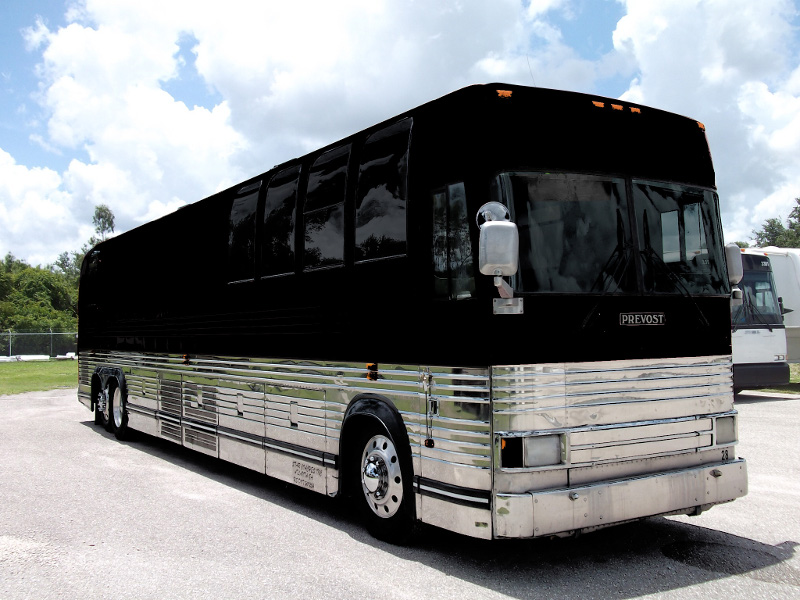 Complete Party Solution
We provide everything you need to make your party a memorable one. All you have to do is bring your friends.
Any Event Imaginable
We have a variety of party buses and limos in our fleet. Our team can help tailor the perfect party bus and extras to meet your needs–big or small.
Always Arrive Home Safe
All drivers are licensed and insured. We'll get you home safe and sound from your night on the town.