Need a San Diego Party Bus for Your Retirement Party Celebration?
We'll Set You Up With the Best One.
We have the best deals on party buses and limos in San Diego
Our large fleet selection can handle any of your San Diego retirement party needs
We tailor our services to any retirement celebration imaginable
San Diego Party Ride is your go-to resource for party bus and limousine services in the San Diego metro and beyond. To book a ride, contact us today at (619) 354-1420 or fill out the form.
Call (619) 354-1420 or Use the Form to get Started Now.
We Have the Best San Diego Party Bus and Limo Deals for Retirement Parties!
Call (619) 354-1420 Now!
San Diego Party Ride Retirement Celebration
Stunning retirement party celebrations around San Diego.
Perfect for retirement parties.
Safety is our number one priority. Let us handle the driving, so your group can enjoy the night!
Retirement Parties
There is no better time to celebrate your life achievements and accomplishments than when you are retired. However, coming up with the right retirement party ideas is quite daunting. You would want to begin a new chapter in your life by starting it with a memorable party that everyone will always remember. With San Diego Party Ride party buses and limousines, you'll have that well deserved party you were always dreaming of. We have limos and party buses that are designed exclusively for special occasions like this. With our vehicles, you can try out something different and fun to celebrate your retirement.
Your retirement party is all about you, which is why we usually reserve our luxurious 8-seater limos for special occasions like this. Nothing says comfort and style better than riding a San Diego Party Ride limo to your party. People will give you the recognition you deserve for all the hard work and accomplishments you've had. We have limos available in different colors like black, silver, white, pink, and red, with excellent features and amenities in each one of them. Some of the features include a great sound system and a LED-lit bar area to toast the celebration in style.
If glamor and style isn't that much of deal to you and would rather share the special occasion with your loved ones, then our party bus is perfect for you. The party will already start once you board the San Diego Party Ride party bus and you and your family and friends will have time of your lives. Inside, you'll find all the modern amenities and installations that will blow your mind away. We have plasma TVs, a state-of-the-art karaoke entertainment system, exquisite lighting options to sync with your mood and a very powerful sound system.
The fun wouldn't get started with drinks, thus the use of the champagne bars featuring full crystal glassware in our party buses. Whatever your drink preferences are, be it wine, alcohol or soft drinks, we will stock the bar with what you need. Also, with the privacy glass, you'll definitely be reliving your youth all over again without worrying about the outside world.
For once, you do not have to worry about taking care of everyone else. Allow us to pamper you the way you have always wanted and deserved. Our chauffeurs are highly experienced and will keep you comfortable and safe throughout the whole party. Whatever your retirement party ideas are, you can run it by our team and we will work to ensure that your ideas are realized in the best possible way.
San Diego Party Ride is recognized in the region for the excellent rental services it offers. Our team is dedicated to ensuring that your retirement party is great, reflecting the accomplished life you have lived to this point. You can trust San Diego Party Ride to deliver exceptional levels of customer service to ensure your satisfaction.
Get in touch with us today and let us start creating your unforgettable retirement party!
Why Choose San Diego Party Ride?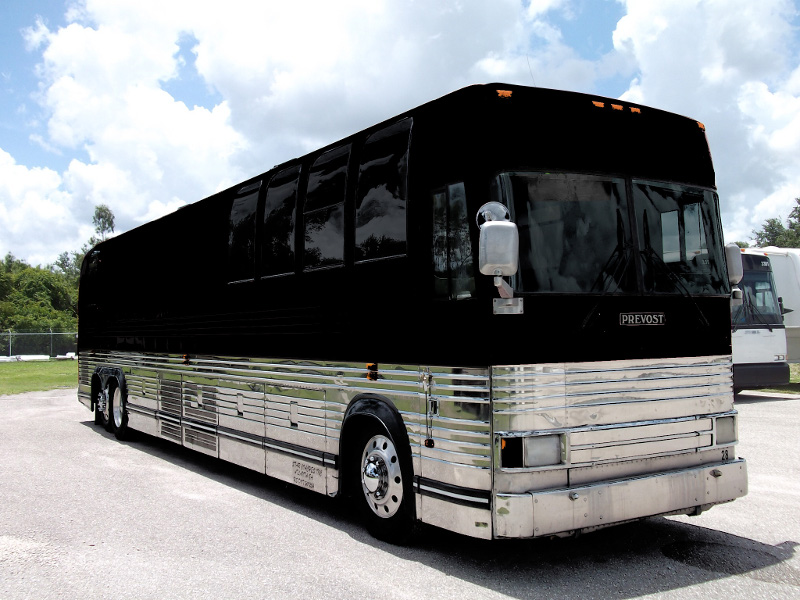 Complete Party Solution
We provide everything you need to make your party a memorable one. All you have to do is bring your friends.
Any Event Imaginable
We have a variety of party buses and limos in our fleet. Our team can help tailor the perfect party bus and extras to meet your needs–big or small.
Always Arrive Home Safe
All drivers are licensed and insured. We'll get you home safe and sound from your night on the town.