Need a San Diego Party Bus for Thanksgiving?
We'll Set You Up With the Best One.
We have the best deals on party buses and limos in San Diego
Our large fleet selection can handle any of your San Diego Thanksgiving party needs
We tailor our services to any Thanksgiving celebration imaginable
San Diego Party Ride is your go-to resource for party bus and limousine services in the San Diego metro and beyond. To book a ride, contact us today at (619) 354-1420 or fill out the form.
Call (619) 354-1420 or Use the Form to get Started Now.
We Have the Best San Diego Party Bus and Limo Deals for Thanksgiving!
Call (619) 354-1420 Now!
San Diego Party Ride Thanksgiving Parties
Our San Diego party buses and limos can take you to any Thanksgiving celebration in San Diego!
Need a flexible commute on Thanksgiving? No problem! We can take you on any detour before or after your Thanksgiving party.
Passenger safety and no-hassle trips are our top priority! Just relax and have fun.
Have Fun This Thanksgiving with a San Diego Party Bus or Limo
Thanksgiving Day is traditionally a holiday to give thanks for the year's harvest. It is a holiday that is usually enjoyed with family and close friends. Around Thanksgiving, things can get a bit hectic with work, relatives visiting town, and preparing that perfect feast for your family and friends. These, combined with a stressful schedule and heavy traffic can cause a great deal of tension around this holiday. Booking a San Diego party bus or limo for Thanksgiving is a way to bypass the nonsense and spend your valuable time preparing meals and making memories with your loved ones.
Every year, San Diego Party Ride has party buses and limousines available for families all around the San Diego metro area. This way, you and your family can give thanks for the blessings of the past year while letting a licensed chauffeur escort you around town without the hassles.
With a Thanksgiving party bus or limousine from San Diego Party Ride, you can enjoy the special day at any bar, restaurant, or venue of your choosing. A Thanksgiving party bus makes it possible for any group size to celebrate this special occasion together. Feel free to choose the locations you want to visit and the desired route to get you there. Riding a Party bus or limousine guarantees that you'll have a blast with your family and friends. Sure, you are welcome to take separate vehicles to accommodate your Thanksgiving group but there isn't anything better than spending the holiday with everyone together in one larger vehicle.
With a Thanksgiving party bus or limousine, you can enjoy your day without the stress of transporting your group to your pre-chosen destinations. Our vehicles are fully equipped to take you to a number of locations of your choosing with party buses and limousines capable of seating from 2 to 56 passengers.
San Diego Party Ride guarantees to keep you and your loved ones safe while escorting you around the San Diego Metro. Whether you need a party bus to help your group maneuver through the city, or a limousine to retrieve your relatives from the airport, we are here to assist you all the way.
San Diego Party Ride team includes licensed and insured drivers that are very experienced when it comes to avoiding traffic and getting around San Diego. Each chauffeur on our team is also properly trained and vetted before he or she is able to transport our customers in a party bus or limo. Most of them have been with the company for years so they know exactly how to cater to your every transportation demand.
If you and your guests are over the legal age, feel free to indulge in some adult beverages on our awesome party buses or limousines. There is no better or safer way to indulge than on a San Diego Party Ride party bus or limo during Thanksgiving.
Feel free to give us a call to see about the availability of our party buses or limousines. Our pricing is very affordable and we will provide you with a quote depending on how many people are in your group. Don't miss out on the fun this Thanksgiving! Call us today at San Diego Party Ride and ask about the Thanksgiving specials!
Why Choose San Diego Party Ride?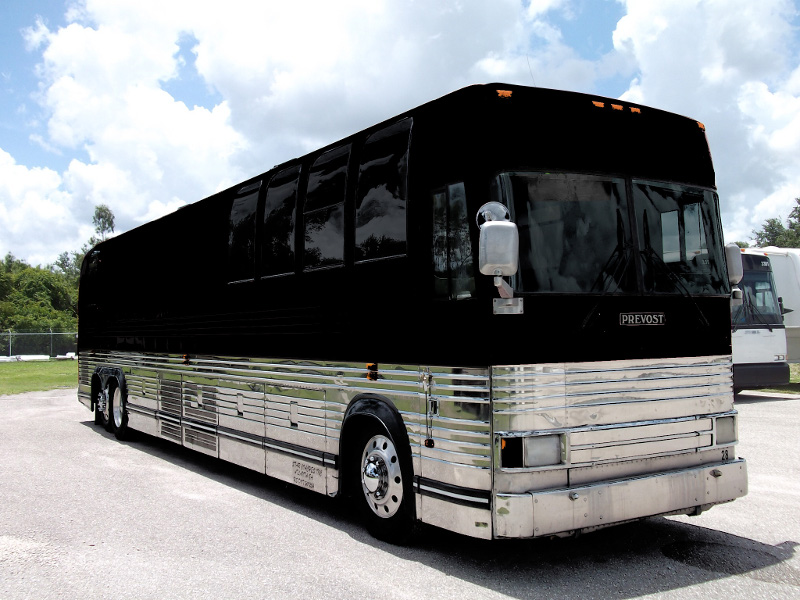 Complete Party Solution
We provide everything you need to make your party a memorable one. All you have to do is bring your friends.
Any Event Imaginable
We have a variety of party buses and limos in our fleet. Our team can help tailor the perfect party bus and extras to meet your needs-big or small.
Always Arrive Home Safe
All drivers are licensed and insured. We'll get you home safe and sound from your night on the town.