Need a San Diego Party Bus for Your Kid's Party Celebration?
We'll Set You Up With the Best One.
We have the best deals on party buses and limos in San Diego
Our large fleet selection can handle any of your San Diego kid's party needs
We tailor our services to any kid's party celebration imaginable
San Diego Party Ride is your go-to resource for party bus and limousine services in the San Diego metro and beyond. To book a ride, contact us today at (619) 354-1420 or fill out the form.
Call (619) 354-1420 or Use the Form to get Started Now.
We Have the Best San Diego Party Bus and Limo Deals for Kid's Parties!
Call (619) 354-1420 Now!
San Diego Party Ride Kid's Parties
Stunning kid's party celebrations around San Diego.
Perfect for children's parties.
Safety is our number one priority. Let us handle the driving, so your group of kids can enjoy the night!
Exceptional Kid's Celebrations in A Party Bus
Time flies so fast when you watch your little ones grow and learn all the things in the world. That's why throwing them a special birthday party is the best way to mark the years of their development. Here in San Diego, you'll find that there's a wide array of options for party venues that will give your kid and his or her friends an exciting day that they will remember for the rest of their lives.
To make the party day even more enjoyable, taking the whole group in a San Diego party bus will make the event a great time right from the start. So, here are a few ideas for planning a perfect party for kids and making sure the adults have fun, too.
Let us drive your party pack to the San Diego Children's Discovery Museum where they offer themed parties like future farmers, dinosaur discovery or a trip around the world. You also get to have your own parking spot that day and a party assistant to provide everything a busy parent could need.
If you want to tap into your kid's creative side, we can take the group to CeramiCafe where your little ones get to enjoy doing pottery with their friends. The cupcake party is the most sought after package just so you know.
For kids who enjoy doing physical challenges, the Glowzone is the perfect place to host their party. Get to celebrate their special day at the disco dance floor room or gamer's room. Your little one and his or her friends will also love the Ninja Warrior Course, Skyscraper Walk, light up bumper cars and team Bazooka Ball.
When your child is fanatical about pirates, try the Maritime Museum of San Diego for an absolute blast. Get to enjoy a three hour pirate party upon boarding the Star of India where the little ones learn Swashbuckling which include the secrets of ship plundering. They also get to raise and sail the anchor and do a treasure hunt within the themed ship.
Who says parents can't have fun too? Taking your kid's party to Rockin' Jump will make everyone bouncing and laughing within this giant warehouse building filled with trampolines and foam pits. Whatever your age may be, you'll all be feeling like kids who just want to have fun. They also have three birthday rooms for hosting multiple parties for eating cake and pizza.
One of the most unique venues for kid's parties in San Diego is the Vertical Hold. With two hours of wall climbing (fully geared of course) plus an instructor to guide them all throughout, they'll be so tired and happy not a single morsel of food will be left at the party room. The staff are also attentive to their safety making it ideal for first timers.
When you're unsure what type of theme you want for your kid's celebration, Kid ventures will help you capture the imagination in this famed birthday venue. From a princess theme to pirates and even fire fighters, party planning will be so much easier for the parents. Have your kids slide down the castle, climb the pirate ship, or ride the fire truck while being entertained with party bubbles and giant parachutes throughout the party time.
San Diego Party Ride is committed to making sure you can enjoy your travel to and from your kid's party. Rest assured you're in the hands of licensed, experienced and insured drivers. So, have a relaxing ride, arrive on time as we take care of all your kid's party shuttle transportation needs.
Why Choose San Diego Party Ride?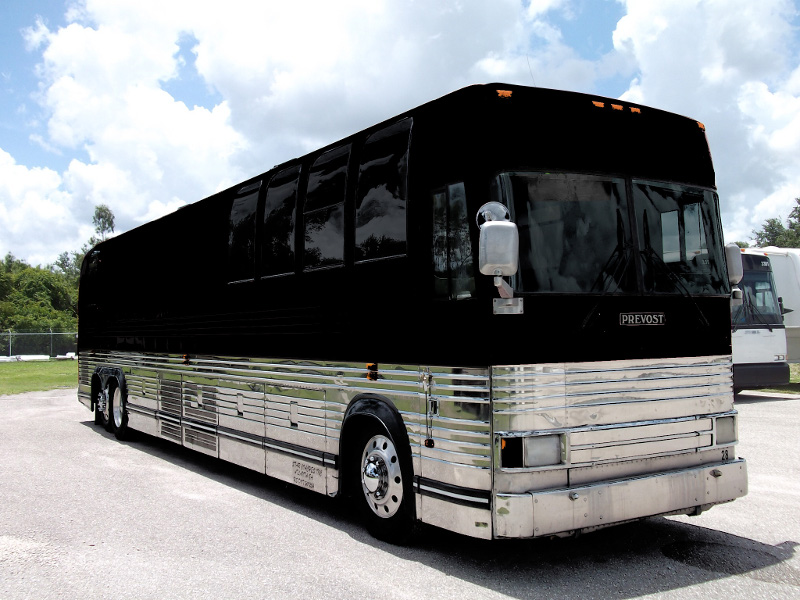 Complete Party Solution
We provide everything you need to make your party a memorable one. All you have to do is bring your friends.
Any Event Imaginable
We have a variety of party buses and limos in our fleet. Our team can help tailor the perfect party bus and extras to meet your needs-big or small.
Always Arrive Home Safe
All drivers are licensed and insured. We'll get you home safe and sound from your night on the town.