Need a San Diego Party Bus for Your Corporate Party?
We'll Set You Up With the Best One.
We have the best deals on party buses and limos in San Diego
Our large fleet selection can handle any of your San Diego corporate party needs
We tailor our services to any corporate event imaginable
San Diego Party Ride is your go-to resource for party bus and limousine services in the San Diego metro and beyond. To book a ride, contact us today at (619) 354-1420 or fill out the form.
Call (619) 354-1420 or Use the Form to get Started Now.
We Have the Best San Diego Party Bus and Limo Deals for Corporate Parties!
Call (619) 354-1420 Now!
Get a San Diego Party Bus for Your Corporate Parties!
Stunning San Diego corporate party bus tours.
Perfect limos and party buses for corporate events.
Passenger safety and no-hassle trips are our top priority! Just relax and have fun.
Corporate Event Planning with San Diego Party Ride
If you're looking for a great way to transport your employees for a corporate outing in San Diego, San Diego Party Ride provides just the right vehicle for your event.
A corporate event is a gathering organized by the company to bring together its employees, business partners, clients and prospective clients for quite a number of reasons:
To remind employees they are important and to thank them for their dedication and hard work
To promote teamwork and productivity through team building exercises
To motivate employees and conduct an effective training
To attract prospects and create a new lead generation avenue
To discuss business strategies and other matters surrounding the interest of the company
To launch a new product or present a new idea
Living in the corporate world is very challenging. There seems to never be enough time for all the work that needs to be done. Corporate events are important in the life of those that work for a company. It reminds them to take a pause and enjoy your co-workers in an environment outside of the office.
Here are some of the corporate event venues in San Diego:
Gallery 17 Event Center & Plaza
2710 Historic Decatur Rd, San Diego, CA 92106, USA
University Club Atop Symphony Towers
750 B St Suite 3400, San Diego, CA 92101, USA
Marina Village Conference Center
1936 Quivira Way, San Diego, CA 92109, USA
BRICK
2863 Historic Decatur Rd, San Diego, CA 92106, USA
Marriott Marquis San Diego Marina
333 W Harbor Dr, San Diego, CA 92101, USA
Creative Catering & Events
7015 Carroll Rd, San Diego, CA 92121, USA
Factory of Dreams Hall San Diego/North Park
3094 El Cajon Blvd, San Diego, CA 92104, USA
Liberty Station Conference Center
2600 Laning Rd, San Diego, CA 92106, USA
Queen Bee's Art and Cultural Center
3925 Ohio St, San Diego, CA 92104, USA
The Centre
1205 Auto Park Way, Escondido, CA 92029, USA
At San Diego Party Ride we provide luxury transportation service for any event. With vehicles suited for a corporate outing, we've got your covered. Whether you prefer a charter bus, coach bus, mini bus, shuttle bus, sprinter van, limo bus or stretch limousine, we can accommodate any group size. All drivers are well trained and experienced in providing transportation service for corporate events in San Diego. Professional, licensed and insured, your safety is our number one concern. Call one of our representatives to plan your corporate transportation in San Diego today.
Why Choose San Diego Party Ride?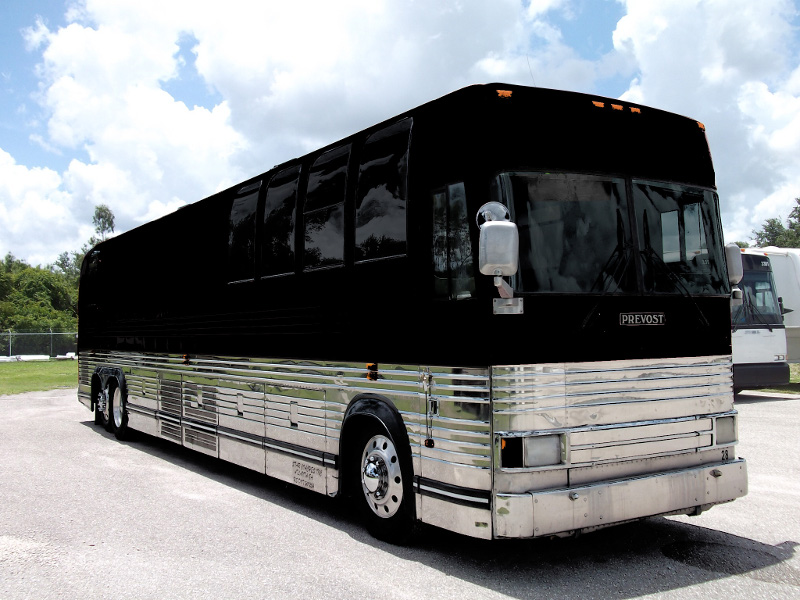 Complete Party Solution
We provide everything you need to make your party a memorable one. All you have to do is bring your friends.
Any Event Imaginable
We have a variety of party buses and limos in our fleet. Our team can help tailor the perfect party bus and extras to meet your needs-big or small.
Always Arrive Home Safe
All drivers are licensed and insured. We'll get you home safe and sound from your night on the town.