Need a San Diego Party Bus for Your Haunted House Tour?
We'll Set You Up With the Best One.
We have the best deals on party buses and limos in San Diego
Our large fleet selection can handle any of your San Diego haunted house tour needs
We tailor our services to any haunted house tour imaginable
San Diego Party Ride is your go-to resource for party bus and limousine services in the San Diego metro and beyond. To book a ride, contact us today at (619) 354-1420 or fill out the form.
Call (619) 354-1420 or Use the Form to get Started Now.
We Have the Best San Diego Party Bus and Limo Deals for Haunted House Tours!
Call (619) 354-1420 Now!
San Diego Party Ride Haunted House Tours
Our San Diego party buses and limos can take you to any haunted house in San Diego!
Need a flexible commute on Halloween? No problem! We can drop you off at any San Diego Halloween party before or after your haunted house tour.
Passenger safety and no-hassle trips are our top priority! Just relax and have fun.
Want to Scare the Pants off Your Family and Loved Ones?
What better way to do that than by taking them on a San Diego haunted house party bus tour?
Gather up a group of your best friends and enjoy a San Diego party bus haunted house tour and experience the thrill and heart-racing wonder of hauntings and apparitions with your closest buddies. Mix in a few spirits of the liquid courage variety and you'll have an unforgettable trip.
The best way to experience the most haunted houses in San Diego is to build the hype of the story while on route to these locations. A San Diego limousine haunted house tour offers a complete Halloween Party experience.
With San Diego Party Ride, you and your group can arrive is style in either a party bus or limousine. Feel free to party or relax those goosebumps between destinations as well. Be sure to enjoy a little liquid courage to deal with the haunted destinations if you dare. Above all else, you'll never have to worry about your safety or being pulled over for a DUI.
A Haunted House party bus tour in San Diego will be the beginning of an annual Halloween tradition with your friends. Get to travel around San Diego to the most haunted places and experience an unexplainable feeling that will definitely leave you sleepless for nights.
Haunted party bus rides can seat anywhere from 2 to 56 passengers. Our limousines can seat between 4 and 20 passengers and we have multiple limousine styles to choose from, including Hummers, Escalades, Chrysler 300s, and Lincolns. In all of our vehicles, we include a fully stocked wet bar, drink cooler, flat screen TVs, multi-speaker sound system, and mood lighting to make your trip more awesome than it already is.
Check out some of the most popular haunted places in San Diego, that you can visit on your San Diego limousine haunted house tour:
The Whaley House Museum
2476 San Diego Ave, San Diego, CA
Ghosts and Gravestones
4010 Twiggs St, San Diego, CA
Next check out these real haunted San Diego locations:
William Heath Davis House
The oldest structure in what is now known as downtown San Diego, it is believed to be haunted by the spirits of the many tenants that lived there over the years. Built in 1850 by William Heath Davis, who himself never resided there, this old house also served as a hospital for a decade where many have died. The most well-known entity is an unknown Victorian woman who has reportedly been appearing in front of visitors who dare walk inside. Lights have also been reported to keep switching on and off even when the house was not yet wired.
Old Point Loma Lighthouse
For more than 200 years, this majestic lighthouse is still erect serving as a reminder of San Diego's rich history. Nowadays, people visit here to learn about the past and even experience a spine chilling sensation from the spirits that are rumored to live here. Many have reported hearing heavy footsteps from upper rooms, moaning, heavy breathing, and even a presence lurking from behind. Of the many spirits believed to reside in this tower, one is Captain Robert Decatur Israel who people think is still guarding his beloved tower and watches everyone who dares come inside.
Nothing beats the fun and thrill of going on a Haunted House Tour with San Diego Party Ride. Call us now and book your fright-filled journey today!
Why Choose San Diego Party Ride?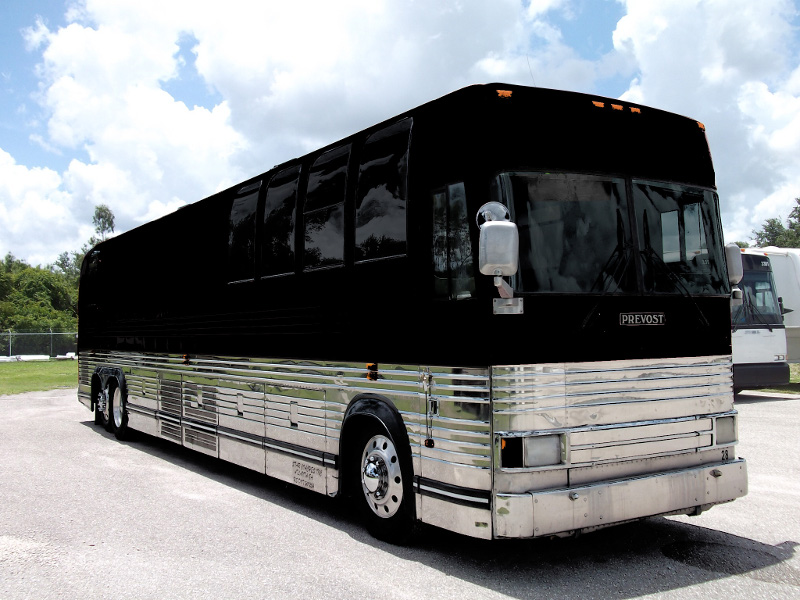 Complete Party Solution
We provide everything you need to make your party a memorable one. All you have to do is bring your friends.
Any Event Imaginable
We have a variety of party buses and limos in our fleet. Our team can help tailor the perfect party bus and extras to meet your needs-big or small.
Always Arrive Home Safe
All drivers are licensed and insured. We'll get you home safe and sound from your night on the town.