Need a San Diego Party Bus for Your Girls' Night Out?
We'll Set You Up With the Best One.
We have the best deals on party buses and limos in San Diego
Our large fleet selection can handle any of your San Diego girls' night out needs
We tailor our services to any girls' night out adventure imaginable
San Diego Party Ride is your go-to resource for party bus and limousine services in the San Diego metro and beyond. To book a ride, contact us today at (619) 354-1420 or fill out the form.
Call (619) 354-1420 or Use the Form to get Started Now.
We Have the Best San Diego Party Bus and Limo Deals for Girls' Night Out!
Call (619) 354-1420 Now!
San Diego Party Ride Girls' Night Out
Stunning girls' night out party celebrations around San Diego.
Perfect for girls' bachelorette parties and reunions.
Safety is our number one priority. Let us handle the driving, so your group can enjoy the night!
Party Bus for San Diego Girls' Night Out Party Events
Do you miss hanging out with your girls and going on crazy adventures together like you used to? San Diego Party Ride is just what you need! With our awesome party buses and limousines, you'll definitely bring back old memories and enjoy good times on your night out with the ladies.
Girls' night out is the perfect time to have fun, away from your family and the stress of keeping them together. You and your friends need to visit the hottest and most fun sites in the city, all the while doing the activities you love.
If you wish to watch that blockbuster movie premiere this weekend or catch that play you've been dying to see for so long, we'll take you the cinema or theater on time. You do not have to watch it alone like you do sometimes, your friends will be there with you. Plus, you'll be so hyped during the trip with all the amenities that our party buses and limousines have in store for you.
Girls night out shouldn't be indoor activities alone. You can decide to go clubbing or even bar hopping, and you will totally have the night of your life. San Diego Party Ride will be there to take you to wherever you need to go with the most awesome girlfriends in the world.
Spa party. Yea, that is one activity that you would totally love to do with your gals on your night out. We know that you and your girls deserve to be pampered, that is why we recommend booking a reservation for a spa evening. Our drivers will be available to take you to the best one in the city. All you need to do is sit back and enjoy the nail treatment, massages, facial masks or body wraps. We will take care of your transportation and ensure that you have a perfect time with your friends.
Who says only guys are allowed to go beer or wine tasting? Well, that isn't right. You have as much right to experience the unique brews and blends of the city. San Diego Party Ride will give you a ride to all the wineries and breweries in California and beyond. If your plan is to get on the road and have fun with your girls while at it, then we have a list of vineyards and breweries that will totally thrill your palettes.
Just like wine tasting, sports night isn't made for the guys only. If you and your girls have a mutual love of sports, then watching a game will be the perfect time for you to bond while cheering your favorite team. You can also decide to reserve a racquetball court at your gym or play a game of volleyball. Whatever you decide to do or wherever you decide to go, you can always count on the expertise of our drivers and the comfort that comes with driving in our stylish party bus or limo.
A girls night out wouldn't be complete if you didn't hit the fashion stores. Since you might not find all the apparels you are looking for in one place, our drivers will be on call to take you around town as you spend quality time with your girls. Nothing beats the good old shopping spree than sharing the activity with your besties.
What are you waiting for? Contact us today so we can start planning for your awesome and memorable girls' night out.
Why Choose San Diego Party Ride?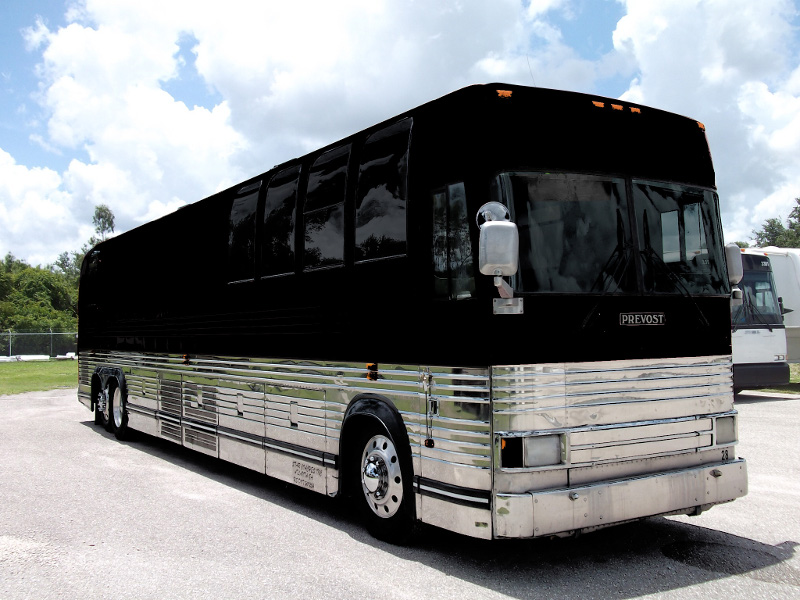 Complete Party Solution
We provide everything you need to make your party a memorable one. All you have to do is bring your friends.
Any Event Imaginable
We have a variety of party buses and limos in our fleet. Our team can help tailor the perfect party bus and extras to meet your needs–big or small.
Always Arrive Home Safe
All drivers are licensed and insured. We'll get you home safe and sound from your night on the town.