Need a San Diego Party Bus for Your Concert Event?
We'll Set You Up With the Best One.
We have the best deals on party buses and limos in San Diego
Our large fleet selection can handle any of your San Diego concert needs
We tailor our services to any concert event imaginable
San Diego Party Ride is your go-to resource for party bus and limousine services in the San Diego metro and beyond. To book a ride, contact us today at (619) 354-1420 or fill out the form.
Call (619) 354-1420 or Use the Form to get Started Now.
We Have the Best San Diego Party Bus and Limo Deals for Concerts!
Call (619) 354-1420 Now!
San Diego Party Ride Concerts
Rock out in a party bus or limo before you see your favorite band perform!
Need to make a few stops along the way to the concert? You got it! We can take you to any establishment along the way.
Relax and get ready to enjoy your favorite band rock out in San Diego while we handle the logistics of travel!
Arrive to Your Much Awaited Concert in Style with San Diego Party Bus
Going to watch your favorite band at their concert can be a once in a lifetime experience. It's always hard to catch them and when you do, it's always a memorable one. Are you and your friends up for a more fun and exciting way to start the night? Don't just get there and watch the concert. As exciting as it already is, you can make the moment more even more electrifying. With San Diego Party Bus, it's possible to make the night even more special while getting to the concert in style and comfort. Enjoy our luxurious and comfortable party bus or limousine rides to the concert venue of your choice. We have fully equipped lavish rides that you and your friends will definitely enjoy. You can just sit back and relax while enjoying the music and even some cold drinks from our fully stocked wet bars to get the night pumped up while on the road.
San Diego Party Bus has the perfect transportation for your concert night wherever the venue might be. We can take you to different concert venues in town like the House of Blues San Diego, The Observatory North Park, Music Box, Humphreys Concerts By the Bay, The Irenic, Moonshine Flats, Humphreys Backstage Live, The Loft At UCSD, Lestat's West, Queen Bee's Art & Cultural Center, M-Theory Music, Open Air Theatre and a lot more. Part of San Diego's culture is its love of music and the music scene is teeming with venues to accommodate fans wanting to witness their heroes perform live. Just name the place and time, we'd be more than happy to be a part of your unforgettable experience.
Here at San Diego Party Bus, your safety and satisfaction is our number one priority. We are committed in providing you the best transportation service that you deserve. Rest assured that you are in the good hands of our licensed and insured drivers who have the best experience in maneuvering throughout San Diego. At San Diego Party Bus, you will never have to worry about coming late as we understand the value of your time and the hassle of getting through the crowd during concerts. Our drivers are experienced and they know how to get you there the quick and safe way. All you have to do is relax and have fun while enjoying your favorite tracks and sips of adult beverages while we take you to the venue.
Watching a concert with your favorite people is surely one of the best things in life as you get to share the moment that gives you happiness with your buddies. San Diego Party Bus is here to help you make that night extra special and super fun. We will be more than happy to make your dream concert experience much more unforgettable right even before it starts and before the night ends!
Why Choose San Diego Party Ride?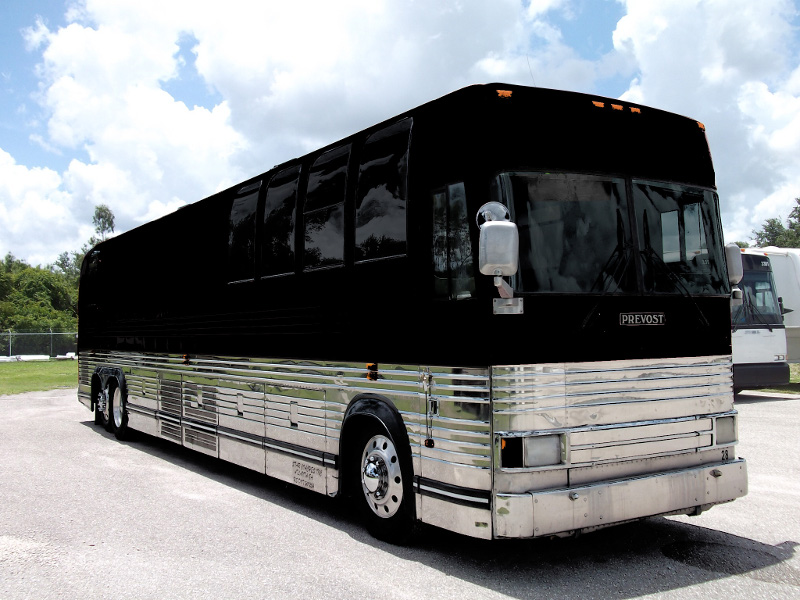 Complete Party Solution
We provide everything you need to make your party a memorable one. All you have to do is bring your friends.
Any Event Imaginable
We have a variety of party buses and limos in our fleet. Our team can help tailor the perfect party bus and extras to meet your needs–big or small.
Always Arrive Home Safe
All drivers are licensed and insured. We'll get you home safe and sound from your night on the town.