Need a San Diego Party Bus for Your Guys' Night Out?
We'll Set You Up With the Best One.
We have the best deals on party buses and limos in San Diego
Our large fleet selection can handle any of your San Diego guys' night out needs
We tailor our services to any guys' night out adventure imaginable
San Diego Party Ride is your go-to resource for party bus and limousine services in the San Diego metro and beyond. To book a ride, contact us today at (619) 354-1420 or fill out the form.
Call (619) 354-1420 or Use the Form to get Started Now.
We Have the Best San Diego Party Bus and Limo Deals for Guys' Night Out!
Call (619) 354-1420 Now!
San Diego Party Ride Guys' Night Out
Stunning guys' night out party celebrations around San Diego.
Perfect for guys' bachelor parties and get togethers.
Safety is our number one priority. Let us handle the driving, so your group can enjoy the night!
Party Bus for San Diego Guy's Night Out Party Events
We can all admit that sometimes romance is hard. Unlike bromance which is, in fact, usually the easiest and sometimes way more fun type of relationship. We at San Diego Party Ride know how important it is to spend quality time with the bros. Our party bus and limousine rides are the perfect getaway from all the stress and drama that will bring you back to enjoying the simple pleasures with the guys.
The guys night out is usually filled with so many activities; the most interesting and popular one being the behind-the-scenes tour. At San Diego Party Ride, we have got you fully covered when it comes to taking you to the sweetest spots around town. Riding a limo or a party bus guarantees an extra special outing for you and the boys. You can start taking your drinks in our bus to get the party started. Better yet, you'll have no need to pause on drinking while going from place to place to enjoy the activities you love.
Our drivers are professionally trained and will ensure maximum security for you all the way. Drunk driving and DUIs will no longer be a concern for you and your buddies. San Diego Party Rides are also designed in such a way as to make you totally unaffected by potholes making your trip as smooth as that scotch on your hand.
If you fancy beer or wine tasting, then our drivers will be on-call to take you to any bar or brewery in town. You will get to know more and taste more beer and wine while hanging out with your favorite guys.
Some of us rarely admit it but spending time with your friends in a home on the range sounds perfect. Well, we will be there to make it more fun for you. You can sit back and relax in comfort and style in our limo or party bus. And guess what? You will totally look like celebrities during the whole time. Any town you visit will definitely know that the guys are in town. While at the range, you can try out a game of golf and have fun like old times. Our driver will be there with you all the time and will be ready to take you to any spot you wish to go next. In case you get all mixed up on where to go next, our very knowledgeable driver can make excellent suggestions on where to take the adventure.
Spending most of your time with your family or girlfriend has made you lost touch with some activities such as eating manly meals. Well, guys night out is the perfect time for you to make up for all that. Beer dinners are part of the guys' night out routine. You will get the chance to sit around, eat, and drink some cold brews. San Diego Party Ride wants to make sure that you have the best possible experience on this special trip. Experience the excitement of freedom that is always different each time you spend quality time with your pals.
Heading out to the many sports bars in San Diego is another way to bring the old times back. We know that boys will always be boys, and hanging out playing pool or watching sports on the TV sets while drinking beer is best enjoyed with your favorite guys in the world. Plus, you'll be free to eat any kind of food from burgers to tacos, without anyone telling you it's wrong.
All these activities will be made more fun when you decide to ride with San Diego Party Ride buses or limos. Get in touch with us today and we guarantee a fun-filled guys' night out that you will remember for years to come.
Why Choose San Diego Party Ride?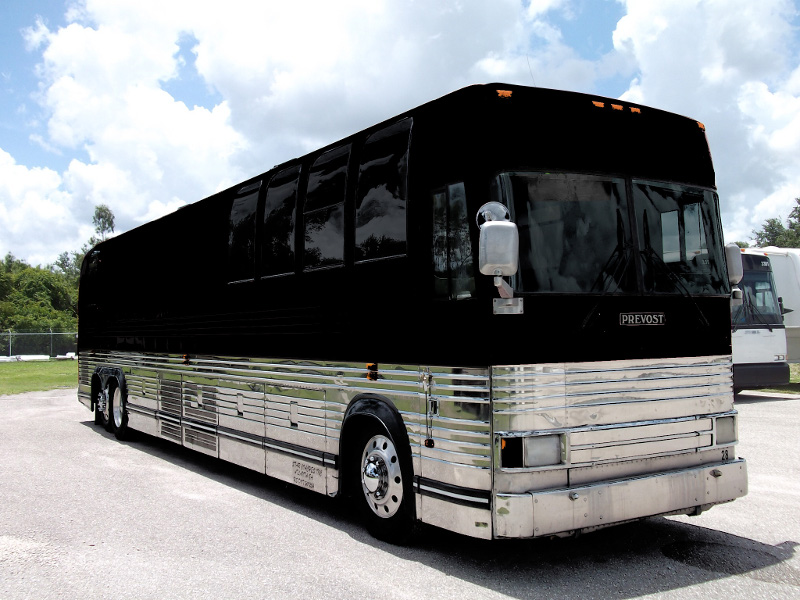 Complete Party Solution
We provide everything you need to make your party a memorable one. All you have to do is bring your friends.
Any Event Imaginable
We have a variety of party buses and limos in our fleet. Our team can help tailor the perfect party bus and extras to meet your needs–big or small.
Always Arrive Home Safe
All drivers are licensed and insured. We'll get you home safe and sound from your night on the town.