Need a San Diego Party Bus for Your Entertainment Tour?
We'll Set You Up With the Best One.
We have the best deals on party buses and limos in San Diego
Our large fleet selection can handle any of your San Diego entertainment tour needs
We tailor our services to any entertainment tour imaginable
San Diego Party Ride is your go-to resource for party bus and limousine services in the San Diego metro and beyond. To book a ride, contact us today at (619) 354-1420 or fill out the form.
Call (619) 354-1420 or Use the Form to get Started Now.
We Have the Best San Diego Party Bus and Limo Deals for Entertainment Tours!
Call (619) 354-1420 Now!
San Diego Party Ride Entertainment Tours
Stunning entertainment tours around San Diego.
Perfect for entertaining corporate executives and guests.
Safety is our number one priority. Let us handle the driving, so your group can enjoy the night!
Entertainment Tours
Whatever the occasion you're planning, be it birthdays or a trip a concert, San Diego Party Ride should is your best bet for an unforgettable experience. Our party buses and limousines make it easy to keep your guests entertained inside a vehicle fortress of dazzling lights and comfortable seats.
With San Diego Party Ride party buses, taking your friends or family to a music fest guarantees a thoughtful and exciting trip. We are known for offering the best party bus for special events such as birthday celebrations, wine and brewery tours, concerts, and every other event that you wish to organize for both a small and a large group. With the help of San Diego Party Ride, you can celebrate and party in style feeling like celebrities.
Asides from our party buses, we have limousines that are top-tier vehicles. They come with amazing features and installations such as projection lights, flat-screen televisions, thumping audio systems, champagne, leather couches, dance poles, and many others that would absolutely make your events lit. All these amenities combined make it easy to have fun where no one gets bored or left behind.
You do not have to worry about the ride or other things as our drivers are on highly skilled to ensure that you drive in not only style but also in comfort. Your family and closest friends will be with you to share the fun filled moment and everyone will be excited to show up and party.
At San Diego Party Ride, we have the largest limo fleet in the region, with all of them and other buses available to make your mobile party a very successful one. Our party buses can take roughly 24 people with features like Bluetooth audio, and laser lights available to keep your friends dazzled all throughout. It doesn't matter if you are on your way to a concert or a wine tour, San Diego Party Ride buses and limos will keep you relaxed and hyped all the way to your favorite places.
San Diego Party Ride is a team of seasoned professionals who understand how important your plans are and would do everything to guarantee a 5 star experience. Our top notch buses and limos are always spotless clean and in excellent condition to service customers all year round. With San Diego Party Ride, all you need to do is focus on entertaining your guests as we take care of your comfort and safety.
Give us a call today and book your entertainment bus or limo.
Why Choose San Diego Party Ride?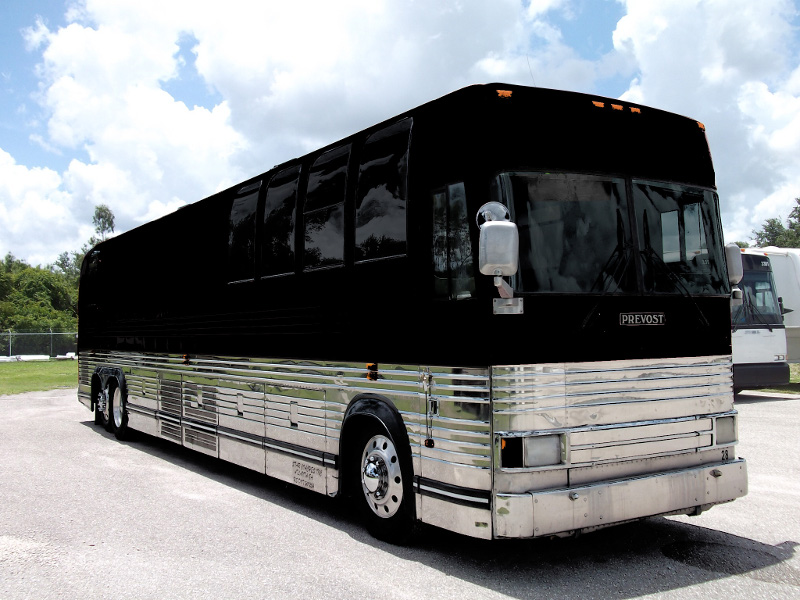 Complete Party Solution
We provide everything you need to make your party a memorable one. All you have to do is bring your friends.
Any Event Imaginable
We have a variety of party buses and limos in our fleet. Our team can help tailor the perfect party bus and extras to meet your needs–big or small.
Always Arrive Home Safe
All drivers are licensed and insured. We'll get you home safe and sound from your night on the town.